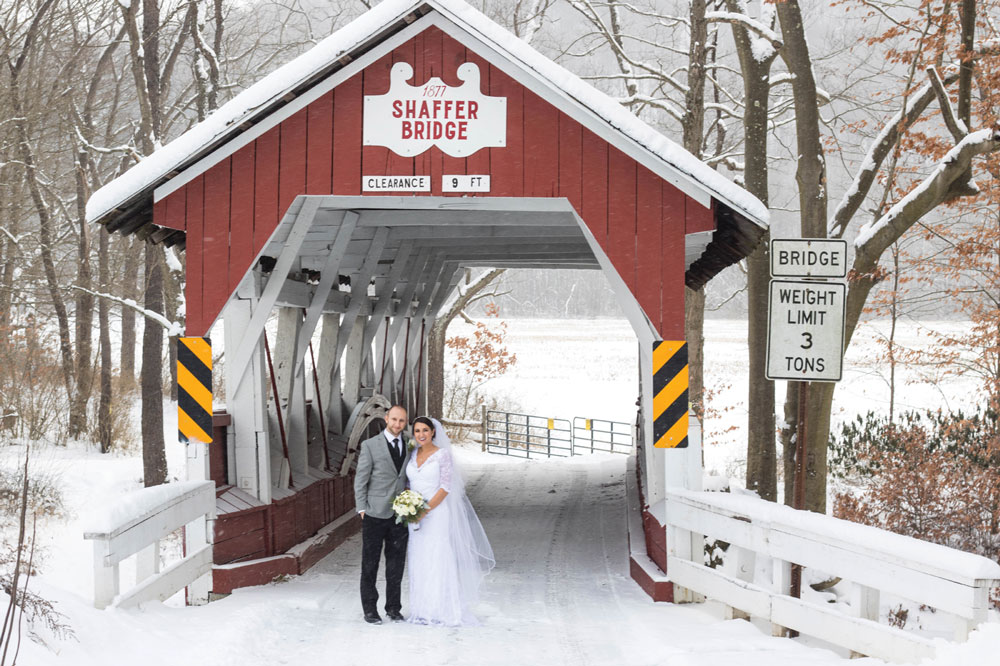 Weddings take place throughout the year, but some months have traditionally proven more popular times of year for happy couples to tie the knot.
Summer was long known as the most popular season for weddings, but that trend has shifted in recent years.
According to the 2020 WeddingWire Newlywed Report, 36 percent of couples get married in the fall, making autumn the most popular time to say "I do."
Though October and September are the two most popular months to marry, budget-conscious couples may want to consider getting married in winter.
December, January and February are the least popular wedding months, but the experts at WeddingWire note that getting married during the slow season has its benefits.
Vendors, including wedding planners and venues, may offer their services and facilities at discounted prices in winter to account for the slow season. And guests might be thankful to have a fun event to look forward to during a time of year when social schedules tend to be less busy.
Many wedding components will stay the same regardless of when couples walk down the aisle. However, couples may need to take a few things into consideration as they begin planning winter weddings.
Avoid holiday weekends.
Just because social schedules are not always so busy in winter that doesn't mean couples can pick any winter weekend to tie the knot.
The holiday season, which begins on Thanksgiving weekend in late November and lasts until New Year's Day, is a hectic time of year for many people. Avoid holiday weekends like Thanksgiving and the weekends before or after Christmas and New Year's Eve/New Year's Day.
These weekends already are busy travel times, so couples might not be able to get guest-friendly rates on hotel rooms, and some guests may already have plans to visit family. In addition to the December holidays, avoid the first weekend in February. That's Super Bowl weekend, and many people may be reluctant to travel on the day of the big game.
Research local weather.
It's impossible to predict the weather, but savvy couples can research local weather in the town or city where they're getting married to determine when is the most travel-friendly month to host their weddings.
Some regions get heavy snowfall in January, while others may be more susceptible to late winter snowstorms.
Couples with a lot of out-of-town guests should choose a winter weekend where snowfall is unlikely so guests don't have to endure travel delays on their way to and from the wedding.
Purchase wedding insurance.
Wedding insurance is a wise investment for every couple, but it can be especially valuable for couples tying the knot in winter.
Each policy is different, but wedding insurance policies should protect couples' investments if storms force local officials to declare a state of emergency that prohibits travel. Make sure the policy covers both cancellations and postponements.
Winter weddings can help couples save money. Planning such affairs may require paying attention to details that would not garner much consideration during other times of year.