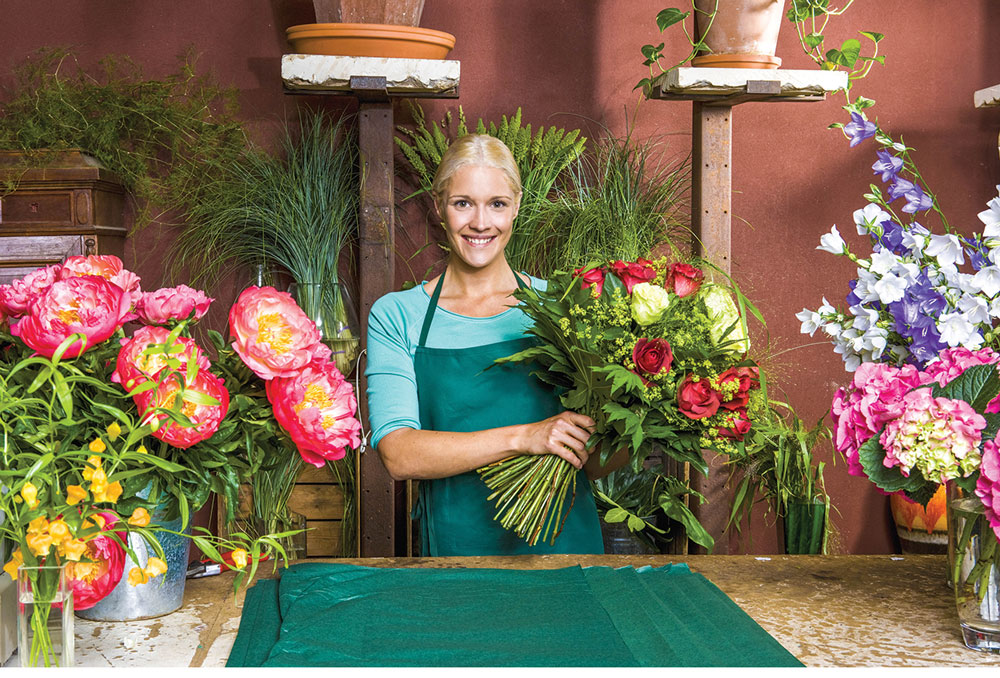 Weddings join the lives of two loving individuals so they can share their future with one another. Some weddings adhere to themes that are designed to make an impression and showcase couples' personalities. Floral arrangements are key components of wedding themes, as they help to establish ambiance at both the ceremony and reception.
Flowers can easily help couples achieve a desired vibe, whether that's rustic, romantic, modern, or even whimsical. Skilled florists may use a variety of flowers and foliage, as well as dramatic displays to help create the couple's wedding day vision. According to an internal study from the wedding advice and planning resource The Knot, which surveyed more than 27,000 couples who got married in 2019, the average cost of wedding flowers was $2,000 in 2019. However, the cost of floral arrangements can vary depending on the scope of the arrangements and choice of flowers, including whether they're in season or not.
It is essential for couples to spend time vetting potential florists to find one who will produce their desired vision at a price that fits their budget. These guidelines can make the process go more smoothly.
• Establish your theme early on. Floral arrangements will complement and enhance other elements of the wedding, including color scheme and the wedding theme. If your wedding theme ties into a specific season, you will work with the florist to find blooms and other pieces that coordinate. For example, winter weddings with white, ice blue and silver color schemes may coordinate with white ranunculus flowers, dahlias, dusty miller foliage, and viburnum berries.
• Bring swatches and photographs to consultations. It is easier to explain color palettes to a florist with examples in hand. Show the florist the types of arrangements you prefer and have actual fabric swatches from bridesmaid gowns or groomsmen vests so that colors can be complemented.
• Create a list of desired items. Florists may sell items a la carte or have packages of common floral pieces for wedding celebrations. Types of floral arrangements include bridal bouquet, bridesmaids' bouquets, maid of honor bouquet, corsages for mothers/grandmothers, boutonnieres for groomsmen and fathers/grandfathers, flower girl headpiece, petals to sprinkle, table centerpieces, altar arrangements, pew or chair decorations, and cake decorations.
• Go easy on aroma. Tread lightly when selecting blooms that have strong aromas. They may be beautiful, but many people are sensitive to smells. Allergies also may be exacerbated by flowers with strong aromas. Discuss options with the florist before proceeding.
• Explain your budget. Research the average cost of floral arrangements and let the florist know what you can afford. This can help the florist narrow down options or make substitutions that fit your theme and your budget.