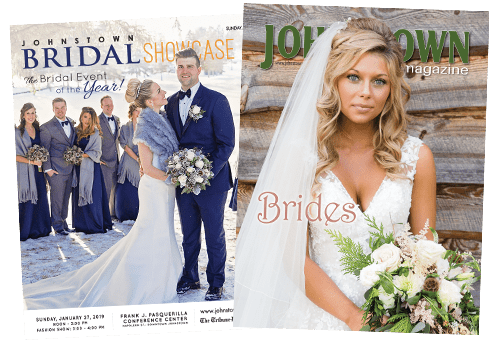 Advertise with us
This is the region's ultimate guide for brides-to-be to plan their wedding. The Johnstown Bridal Showcase 2020 official program and Johnstown Magazine BRIDES will provide engaged couples with the resources, new ideas and advice needed to create a picture-perfect wedding day. With the area's premier vendors, a bridal fashion show, demonstrations and taste testing, you won't want to miss your chance to participate!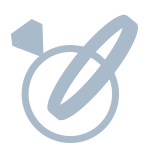 All businesses that participate will receive a list of all registered brides who attended the event. This is an invaluable resource for targeting potential customers!
Download our Sales Flyer for package & pricing information.

---
What our vendors are saying…
"This is my favorite bridal show to attend. Everybody is so friendly, and it's beautiful!"
― David's Bridal
"It was fabulous today. Really nice crowd, really organized; we've always been really happy with our experience here."
― Peles Salon
We are looking for the best-of-the-best vendors for our 2020 expo! Our guests need quality Photographers, DJs, Formal Wear, Caterers, Convention Centers, Travel Agents, Limousines… anything you can think of to create the perfect day. This is your opportunity to connect with hundreds of registered brides and grooms.

Register your business as a vendor online

---
To be a part of the area's largest event for brides-to-be, contact your account executive or call 814.532.5162